Help Section
Privacy Settings
You need to login first. On the My Accounts page, click "Settings".
There are two ways for your to set the privacy settings on a Premium Memorial:
Set a Passcode. You can email this passcode to selected family and friends.
Ask a Question. You can ask a question that people who actually knew the person being memorialized can answer.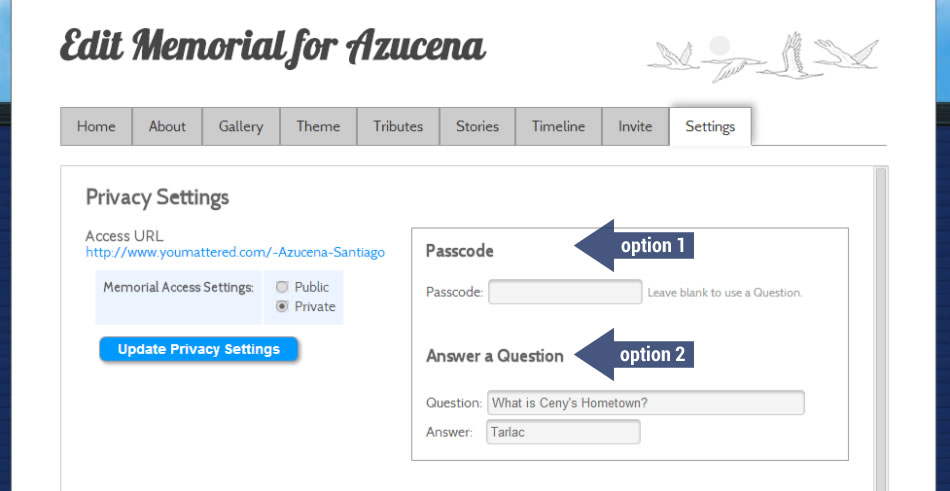 Below is an example of an online memorial that asks the question of the hometown of the person. Once anwered correctly, the person will gain access to the site.