Help Section
Stories
The story section is where family and friends share experiences about the departed loved one.

Here are a couple of suggestions: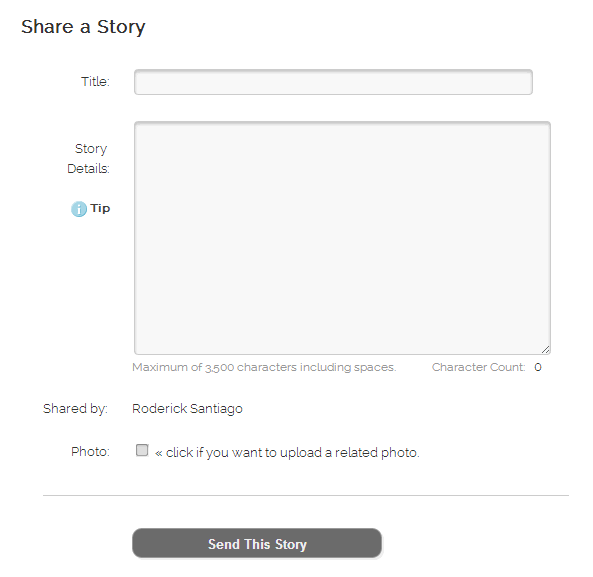 Chapter by chapter account of the person's life. For instance, chapter 1: childhood, chapter 2: teens and early adulthood, chapter3: career, etc.


Points of view. You can encourage family and friends to write what it was like being related to her. For example, as a mother, as a sister, as a career woman, etc. That way you see her life from different angles.
Tip for the Memorial Curator:

There is an Invite Section on the administration. Send invitations to family and friends who you think will be able to contribute. When you send an invite, it also signs them up so that they can skip that step.
Tips for Family and Friends Contributing a Story:
What was the person like?
What do you remember most about the person?
Share funny moments you have.
Share a eulogy
Do you recall any event you were both in?
Did the person do anything special to you?
Describe your relationship: if she was an Aunt, what was she like? Or if you were co-workers, describe what it was like to work with this person.