In Memoriam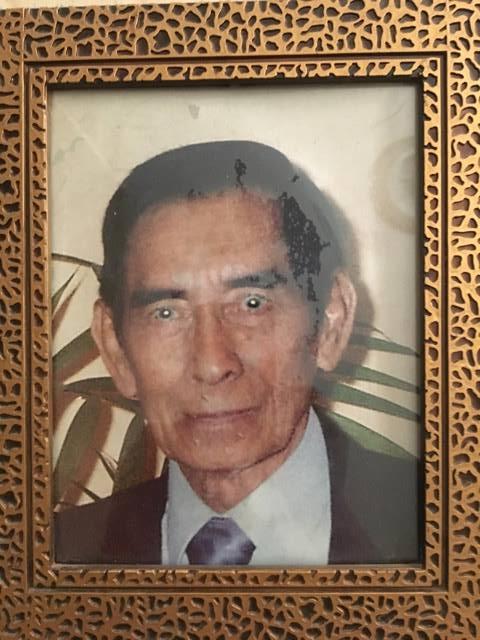 Post a Tribute:

Light a Candle

Place a Flower

Place a Stone

Offer a Prayer

Email Curator
Share this:
---
Lamberto Millan
1932 - 2017
A LESSON IN LIFE AND DYING
First of all, I would like to thank each and everyone of you in behalf of our whole family who came tonight and in the past two nights to honour and celebrate the life of our beloved father, Lamberto "Bert" Millan. I am his eldest son, Edgar Millan.
I came home last Monday from Vancouver, British Columbia with my wife Gemma and our son, Ethan. I migrated to Canada in 1995. Everything that I am today I owe to my dad whom I consider to be the most noble and altruistic person I have ever known.
My brothers, Erwin James, Gilbert, and I grew up together to a modest but well provided life thanks to our dad who worked diligently for 60 years until the age of 75.
He worked odd jobs after graduating in high school to support his two brothers and three sisters through college, being the eldest son in their family. He then went on to work for 35 years at Subic Naval Base as a welder foreman and after migrating to the United States in 1993 worked for another 10 years at Marriott Hotel in Mission Valley, California.
My dad met the love of his life, Clarita, also known as Panching, in Olongapo High School where they became sweethearts. After graduation, they lost contact and communication when my mom went to study in Manila. They never saw each other again until 15 years later and rekindled their romance. They got married in 1967. They would have celebrated their 50th wedding anniversary on June 17.
I have learned many things from my dad but the most important is the value of work. He was very industrious and hard working. He was likewise generous and accommodating to his peers, relatives and friends.
He was involved in every major event of our lives from getting our education to starting our own families. When I took the entrance exam in the University of the Philippines he accompanied me in Diliman and also when I went to Los Banos for the first time.
I have a lot of fond memories of my dad. When we were younger, whenever he comes home from work he would always check us in our room when we're sleeping. He was likewise a very loving grandfather to his eight grandchildren.
I nevert got the chance to see him before he passed away. My mom said he wanted to tell me something important. In my heart, I already knew. Being the eldest, I believe he wanted me to make sure our mom will be fine after he's gone. That we should always take care of each other and most of all, to make him proud of us.
I never got the chance to say goodbye to him but I would have said this: "Dad, you have lived a wonderful life. You have enjoyed your life here on earth which is your reward for being a good and caring person. You are very lucky to have lived such a long and fruitful life and enjoyed so many blessings from our Creator because you deserved it.
"You chose to die on your own terms with your dignity intact having a sound mind and judgment at the time and deciding its the best and appropriate time to go. You have taught us in the process a very valuable lesson of how to do the same.
"We will be forever grateful and indebted for all of the things that you did for us. Words are not enough to say thank you. I know that you are now happy and content. I know that you will remain with us in spirit guiding us until it is our own time to leave this place and join you.
"We love you and will never forget your love for us. Goodbye Daddy. You have lived well. Until we meet again."