In Memoriam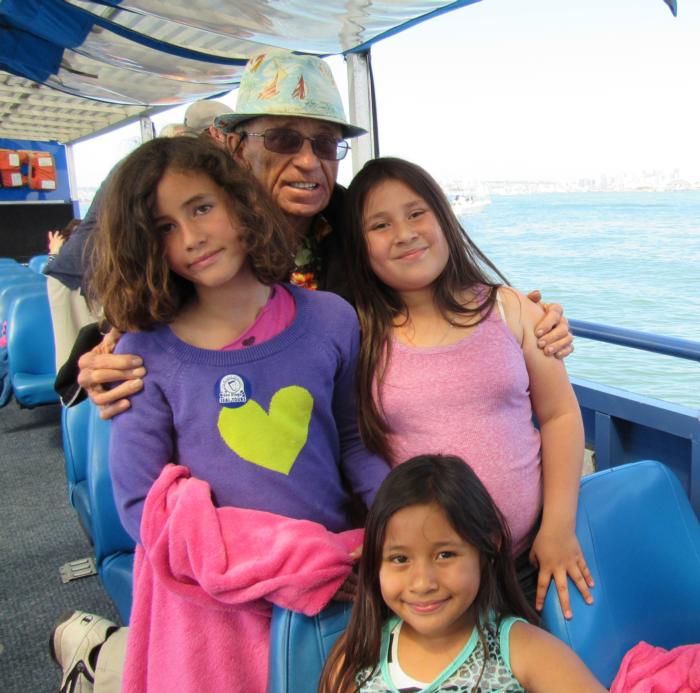 Post a Tribute:

Light a Candle

Place a Flower

Place a Stone

Offer a Prayer

Email Curator
Share this:
---
Jerry Kammerdiner
1948 - 2016
Jerry Lee Kammerdiner
Jerry Lee Kammerdiner died Dec 27, 2016 after fighting the cancer-beast for 18 months. He is mourned by his family, friends, and those whose lives he touched, especially Baleria, Sayra, and Nilaya..his honorary nieces.
Jerry served his country as a Marine in Viet Nam, where he received the National Defense Service Medal; Vietnam Campaign Medal with device; Vietnam Service Medal with 1*; Gallantry Cross with Palm; Combat Action Ribbon; Good Conduct Medal; Rifle Marksman Badge. He also served in the Air Force as an airplane mechanic. He was honorably discharge from both the Marines and the Air Force, but he was always most proud of having been a Marine. He suffered from PTSD as so many Vietnam vets did..at a time when it was an unknown and untreated condition. It plagued him for the rest of his life. In spite of that, he has led a life of service to others.
His profession was mainly that of a mechanic, but he worked also as a gardener and for the last 25 years as a caregiver. He served his community on the City Heights Recreation Council. He created and maintained a school garden for the children of Rosa Parks Elementary School. He has been a loving friend and role model to his neighbors. As a caregiver, he helped with my grandma, Victoria Wagner and then my father Merton Kammerdiner, and finally my mom, Selma Kammerdiner.
He loved to hike in the hills, and spend time in and on the ocean. He spent many a happy hour paddling his kayak on the water. He and Selma traveled across country and back, visiting the National parks along the way. They drove up to the Cuyamaca mountains or out to Pt. Loma for picnics, and enjoyed the summer free concerts in Balboa park. Shortly after he was diagnosed with cancer, he took one last trip up to Yellowstone.
A friend said this of Jerry: "This is the Jerry I've always known. A WARRIOR in the true sense of endurance for the sake of living another day"…Yes, warrior is a good word to describe Jerry. He fought the good fight, and protected those he loved.
In lieu of flowers, please make a donation in his name to an organization that fights lung cancer or helps children in need. He received treatment at USCD Medical Center in La Jolla, Ca.